Monday, October 18, 2010 at 10:41PM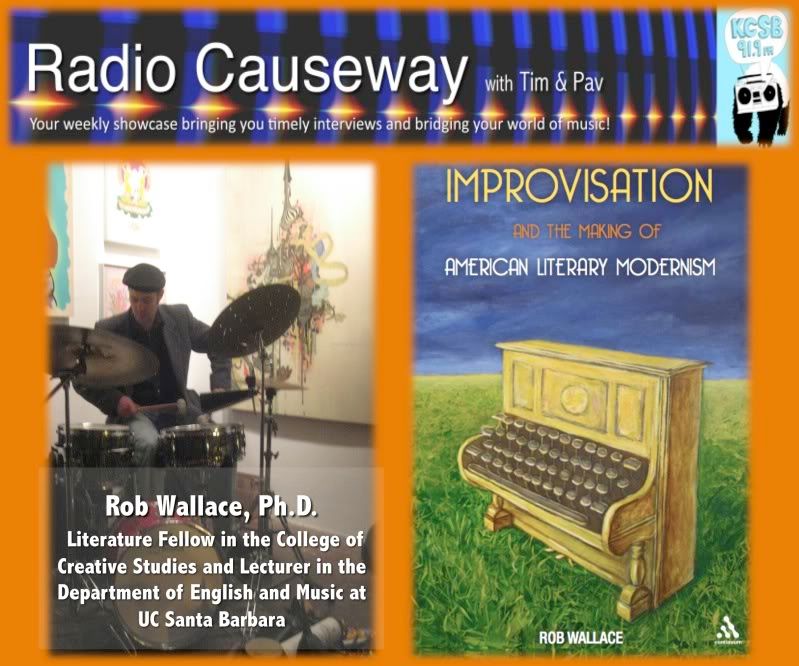 Rob Wallace, Ph.D. joins Pav & Tim to discuss his forthcoming book titled, Improvisation and the Making of American Literary Modernism. In his book he examines the concept and practice of improvisation in literary modernism and the interconnections between American literature and music. He also talks about his involvement in various music projects (Colter Frazier/Rob Wallace Duo, Hal Onserud "Hal 2008", Colter Frazier Quartet, Verticle Squirrels ). Dr. Wallace is a Literature Fellow in the College of Creative Studies and Lecturer in the Departments of English and Music at UC Santa Barbara.
Plus the Mullet's Strange News
and
Yeah! Free Music! pick of the week is from Garmisch with the track, Glimmer.
Listen live Tuesday at 9AM on KCSB.ORG or KCSB FM 91.9 in Santa Barbara.

Timothy
|
Comments Off
|