Monday, December 20, 2010 at 10:44AM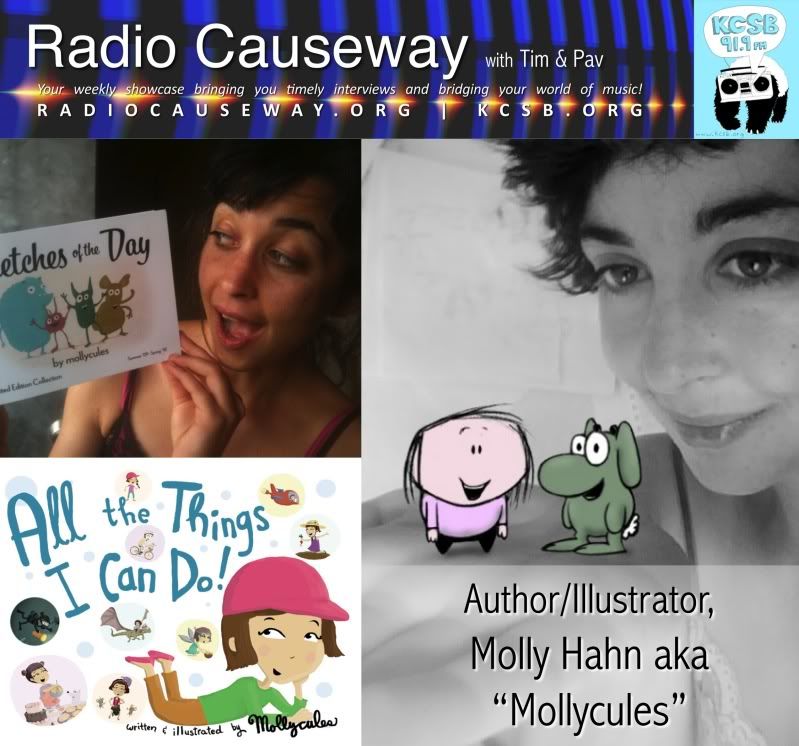 Santa Barbara children's author, animator, and illustrator Molly Hahn aka "Mollycules" stopped by Radio Causeway to talk with Pav & Tim about her summer tour as well as her children's books Under the Sneep Tree: The Wamboozling of a Village, Sketches of the Day , and her latest children's book, All The Things I Can Do.
She is currently looking for community involvement in efforts to translate her latest book into Spanish. You can find out more about the project here.
Plus the Mullet's Strange News and Yeah! Free Music!
The Yeah! Free Music! pick of the week is Persona from Los Angeles based, Superhumanoids, who will be playing at Muddy Waters in Santa Barbara on January 19th.
The show airs live Tuesdays at 9 AM on KCSB 91.9 FM, Santa Barbara and online at KCSB.ORG.

Timothy
|
Comments Off
|