Monday, August 2, 2010 at 4:11PM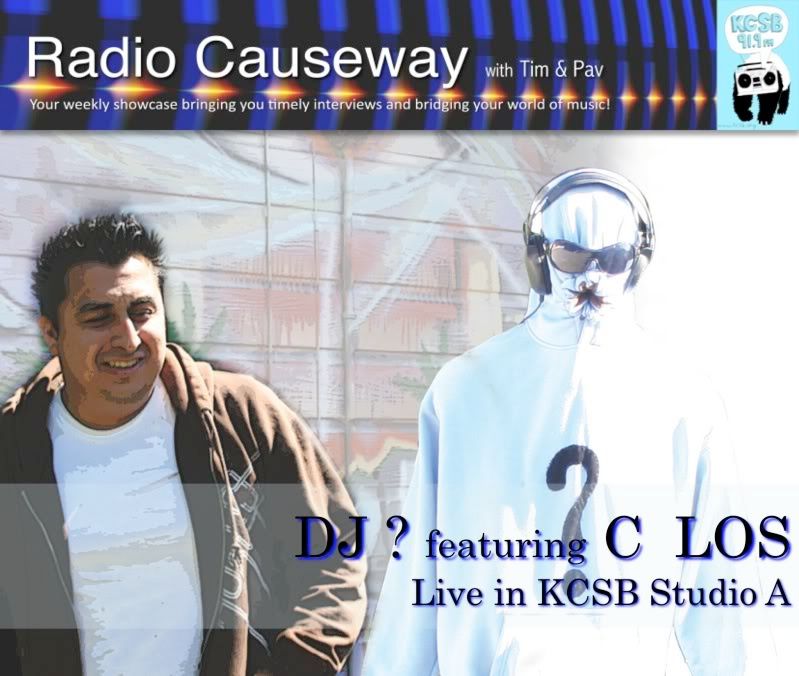 DJ ? and C LOS invade Radio Causeway with Pav & Tim and play a live set of music off their recently released album C LOS' Abduction. The music is a fusion of hip hop, reggae, and folk. DJ ? and C LOS are local to the central coast. You can find more on their releases and schedule at www.djquestionmark.com. DJ ? is also the host of Live Roots TV on Ventura's Ch.6 and Santa Barbara's Ch.17.
Here is the video edit of the DJ ? feat. C LOS performance on Radio Causeway!
Timothy
|
Comments Off
|